Managing Bill Reminders on PayIt Fort Smith
Managing your water bill has never been easier, and we're committed to making your experience with PayIt Fort Smith even more convenient with SMS Bill Reminders.
Here's the bill notifications you can expect when you have linked utility account:
7 Days Before Due Date: This early notification will help you plan and ensure you never miss a payment.

1 Day Before Due Date: As the due date approaches, we'll send you another reminder to make sure your payment is on track.

Overdue Utility Bill: If, for any reason, your bill becomes overdue, we'll notify you. This will give you the opportunity to address the issue promptly and avoid any potential disruptions to your utility services.
To manage your bill reminders log in to your PayIt Fort Smith profile and follow the steps below:
1. Click on the profile icon and select "Settings"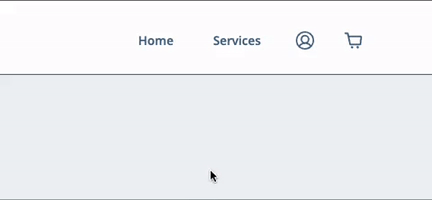 3. Scroll to the "Communication Preferences" section. Find your "Notification Settings" and select the pencil icon.

4. Select Email , SMS or Email & SMS

5. If you selected, "SMS" or "Email and SMS" add a phone number and agree to the terms in the "SMS Phone Number" section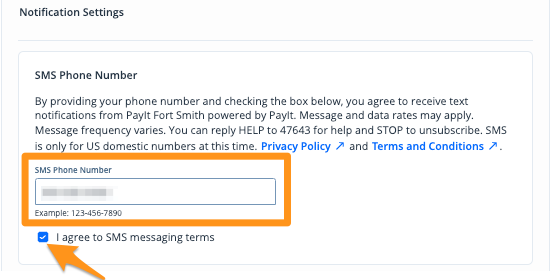 6. Select Save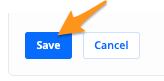 Note: If you selected "SMS" or "Email & SMS" you will receive a text message confirmation upon enrollment.