No longer want to have your Fort Smith utility bills paid automatically on PayIt Fort Smith? No problem! Follow the steps below to cancel AutoPay:
1. First, visit PayIt Fort Smith click Continue to Login and sign in with the email address that was used to set up AutoPay.
2. Click on the WaterBot dashboard, and then select Manage AutoPay.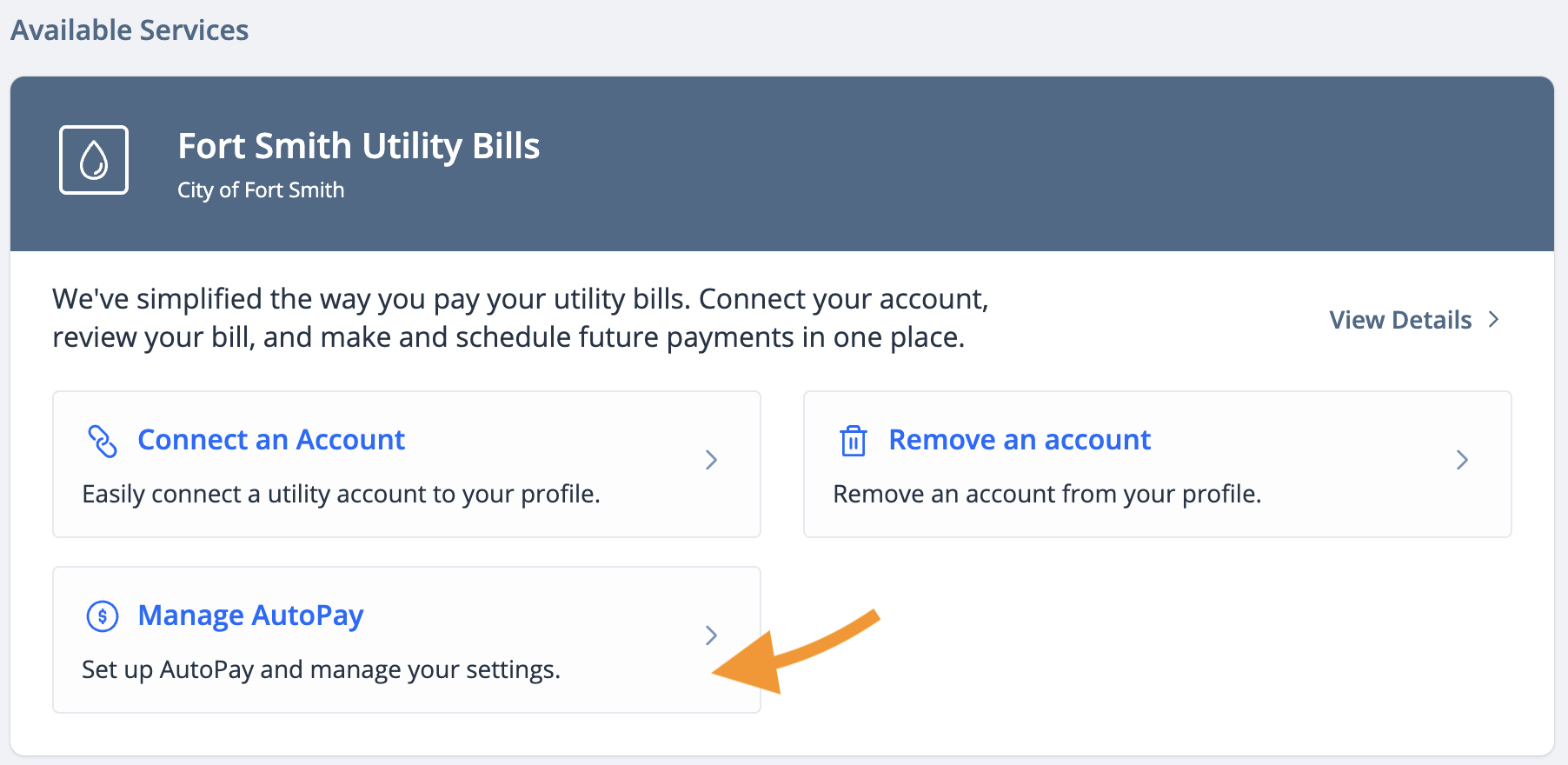 3. Select Unenroll Account.

Note:
If you have multiple accounts enrolled in AutoPay, you will first be prompted to select the account you wish to enroll and click Submit.
If you receive the notification "only the person who set up the account can make changes," when trying to unenroll, then a different profile was used to set up the AutoPay. Contact PayIt Support by using the Help widget in the bottom righthand corner to chat with us or email us at payitfortsmith@payitgov.com.
After confirming the un-enrollment from AutoPay, your account is now unenrolled, and you will need to remember to make manual payments. Select Okay, thanks to return to the dashboard.