Can I pay multiple bills at one time?
Yes! Follow the directions below to pay multiple utility bills in a single transaction on PayIt Fort Smith:
1. After linking your accounts (see How do I link a utility account to my profile?), click in the Available Bills section of the dashboard.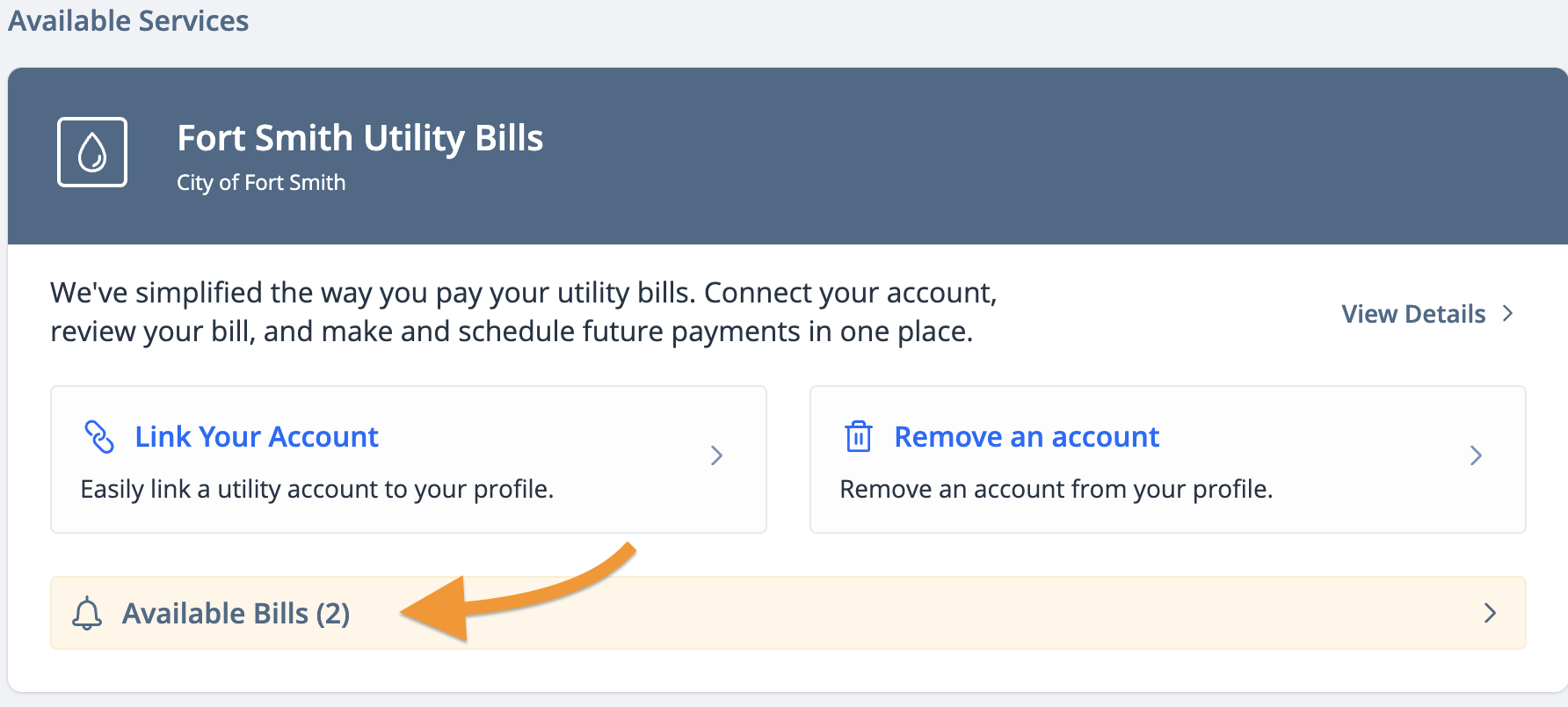 2. Click on the first bill and select the blue Pay Bill button.
(image)
3. Choose to either Pay total amount due or Pay other amount.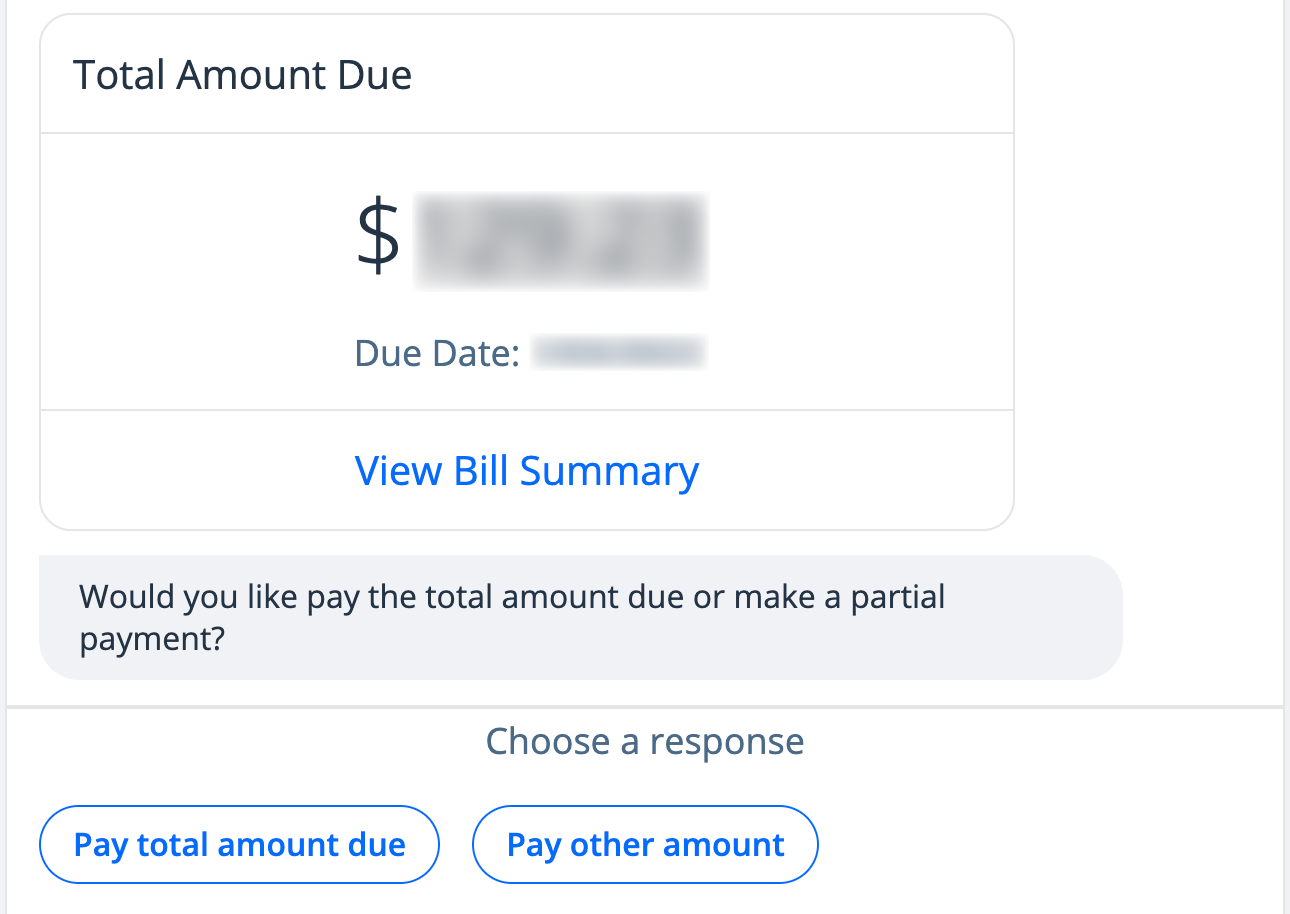 4. Enter your contact information and click Submit.
5. Review the payment summary and click Add to cart.

6. Click Complete Another Service to add additional bill payments to the cart.
7. After adding all of the bills you wish to pay, click Go to cart.
To complete your payment, see Pay a utility bill at Step 6.