How do I change my email address?
Follow the directions below to change the email address associated with your PayIt Fort Smith profile:
Note: If you sign in using the social sign on options (Facebook or Google) you will not be able to change your email with these steps. Contact PayIt Support by using the Help widget in the bottom righthand corner to chat with us or email us at payitfortsmith@payitgov.com.
1. Visit PayIt Fort Smith, log in to your account and then click on the profile icon and then select Settings in the upper righthand corner of the screen.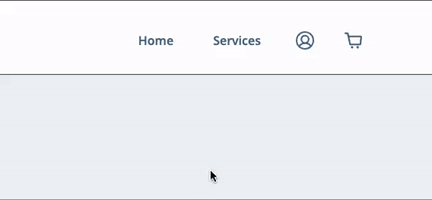 2. Click the Pencil icon to the right of Login Email in the Login information section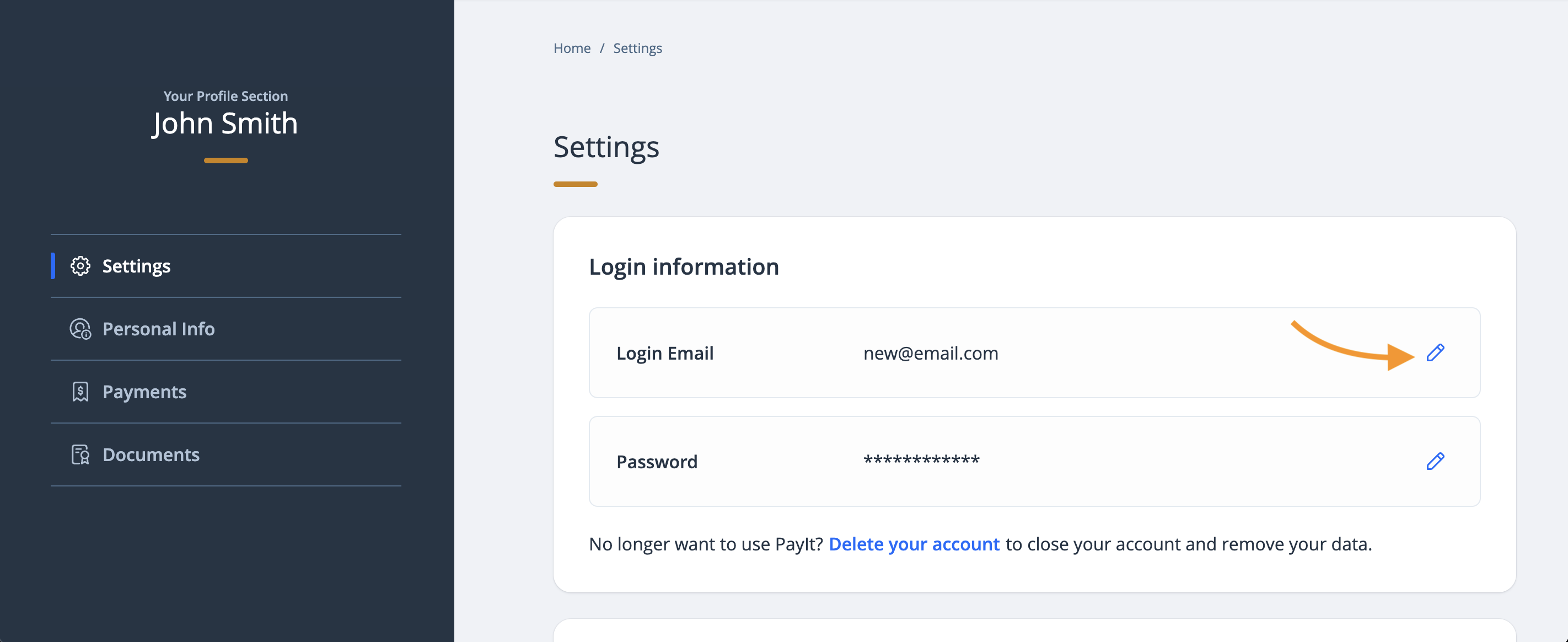 3. Enter your new email address, confirm the email address and then click Save.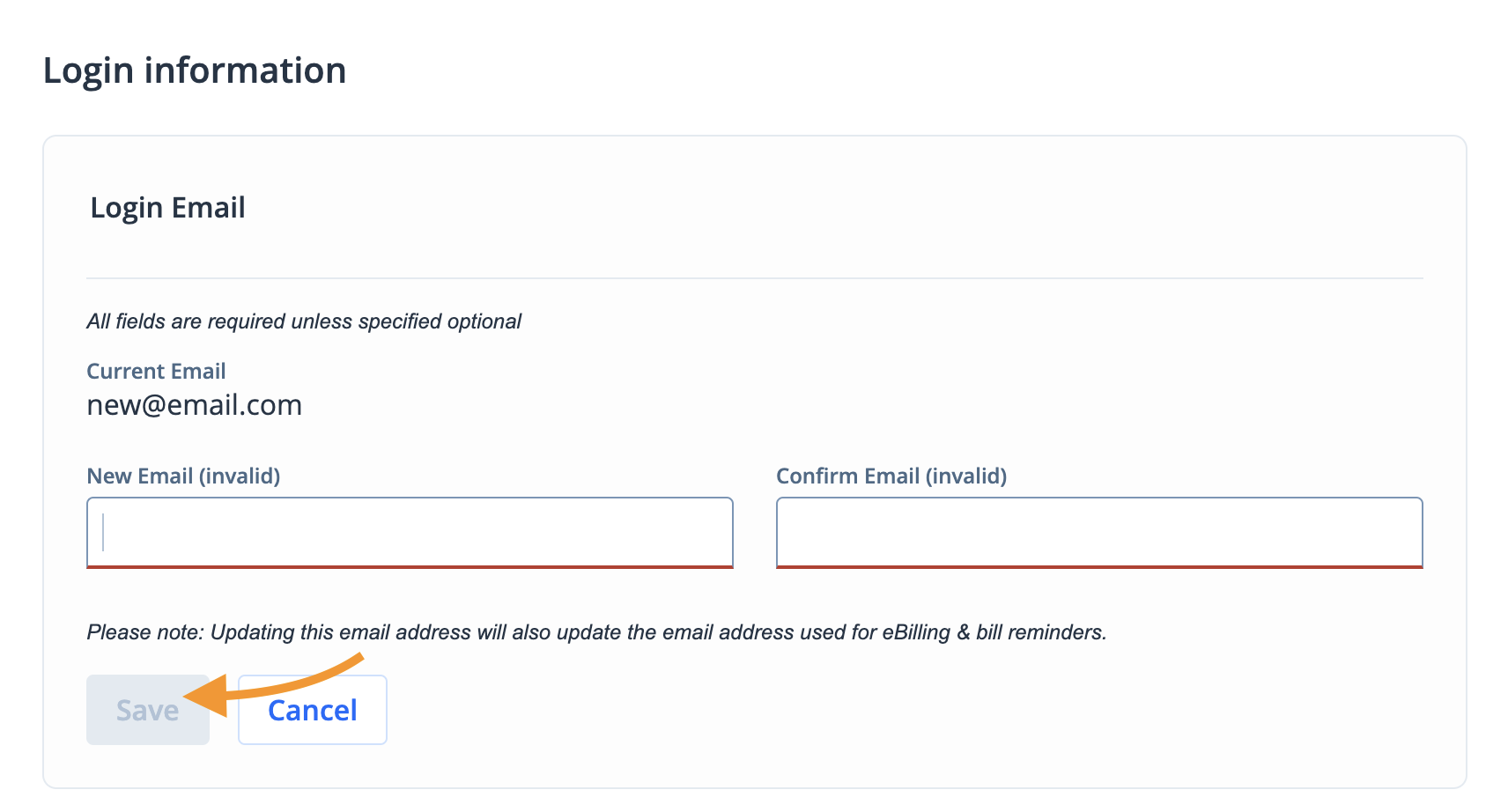 4. Your email address is successfully changed! You will receive an email notification confirming the change.