How do I remove a payment method?
Follow the directions below to remove a payment method from your PayIt Fort Smith profile:
1. Visit PayIt Fort Smith and sign in to your profile.
2. Select the profile icon in the upper righthand corner of the webpage and click on Payments.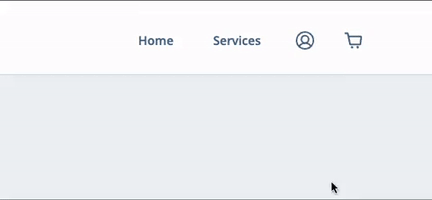 3. In the "Payment Methods" section select the trash icon next to the payment method you wish to delete.
4. Click Yes, Delete to confirm.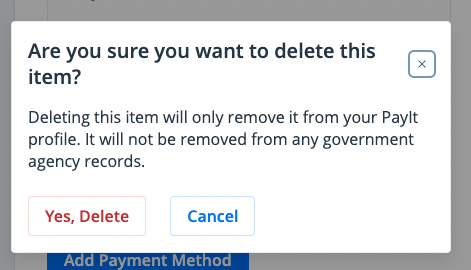 This payment method is now removed from your profile (see How do I add a payment method to my profile?).